In 2017, Paster Mike was honored with the "Man of the Year" Award.  Pastor Mike was recognized for his dedication to helping children and young adults that were victims of child abuse, sex trafficking, ritual abuse, pornography victims and those children caught in domestic violence situations.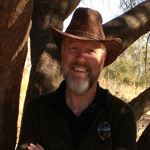 Pastor Mike is humbled by this award and does not hesitate to give all of the glory to Jesus Christ for providing his the opportunity and skills needed to reach the broken hearted, those who suffer unspeakable abuse and for paving the way as a leader to help others serve along side of him to be a beacon of light in the darkest of circumstances.   Those who know Pastor Mike know that he serves unconditionally and goes where there is need.  It is not uncommon to hear him say "put on the coffee" if there is a missing child or "where can we go and what is needed to help".   He is a true example of a servant for others.
Miss Lori, the Vice President of Starbright has been honored with several awards.  She was the recipient of the Soroptomist Ruby Awared for her efforts in battling sex trafficking and public awareness on an escalating issue in our society.  
 She was also presented with the Real Estate "Big O Hero" award for being an agent making the most change for children in our Valley.Lori was named on of AZ's Top Ten Women of Courage for battling the dark world of pornography, domestic violence and trafficking.  She was a guest on the Dr Oz show with Lisa Ling and continues to speak throughout the US helping withmissing children and educating our public on how to keep children safe.
Starbright has been honored with the Channel 12 News Award in Phoenix for       being a charity that is dedicated to the protection of our Valley Youth  
We are proud to serve our Valley Youth who suffer alone with little or no hope.  We strive to be a beacon of light in their world.