Invisible  (by Lori R. )
I am invisible…
And the memories I recall
Silently waiting
In a dark and empty hallHas everyone forsaken me..
Was I really all that bad?
When they look into my eyes
Do they see the pain I had?I am invisible…
And I do not make a peep
My blood runs thru the wounds so deep
And the secrets that I keepThey never really knew me
Or my stepping stones of pain
I was washed downstream and swept away
Like teardrops in the rainI am invisible…
And the odds are always stacked
The tiny fragments of the mirror
for me have all been crackedHow can I put the fragile
pieces on the shelf?
The many scattered slivers
that are hidden from myself?I am invisible…
Sustained through all these years
My sentence and my destiny
is the taste of silent tears…I am invisible.September 15, 2006
Hard to Breathe                                                                                                                    

(author wishes to remain private)
Exposed for all the world to see
I am naked on the floor
Ashamed and tainted in and out
and soiled to the core
To state the facts it matters not
for someone to believe
I've walked thru death
all on my own
and now its hard breathe
Tortured once by evil ones
That reap their joy from pain
chosen over others for
to one day walk insane
Dying once, no maybe twice
my flesh and soul were rotten
It could have been one hundred times
and I' de still be forgotten
I see them in my dreams at night
and where I once was taken
I cannot understand it all
or why I was forsaken
Are my eyes that empty
and my heart that black
that this was placed before me
and will I never have the chance
for someone to adore me
For now I live eternal pain
and battle scars I'll hide
and keep my secrets I once knew
forever locked inside
I'll put a smile upon my face
but when I'm alone I'll grieve
and remember what was taken once
and why it's hard to breathe
All The World Stood Still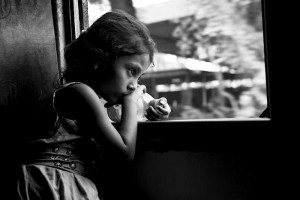 (author wants to remain anonymous)
Out in the country, far from town
A farmhouse on a hill
The roosters crow
And fall leaves blow
But all the world stands still
A skelton key
It waits for me
And fear consumes my will
A child cries
And something dies
and yet the world stands still
It's dark ..it's cold
The bricks are old
I'm left to feel the chill
And souls are born
As I am torn
While all the world stands still
A raven's eye
Can watch me die
As crying fades to shrill
The blood was healed
As fate was sealed
While all the world stood still
She   (By daddy of a victim)                                                                                                        

She was born with a little bit of hair, not a head full at all
But she had the face of a princess just like a little baby doll.
Her eyes were shut as in my arms I looked down
And when she opened them up, I saw they were mahogany brown.
She would toss and turn, flip and roll till she could crawl, then walk
Her voice was a high pitched squeak, until she could talk.
"Patty cake, patty cake, baker's man"
"I'm going to get you girl! Run as fast as you can!"
She went to school to learn where she got good grades
She wore her hair curly with pigtails, ponytails, and braids.
She made a lot of friends but it slowly dwindled to a pact
Because some said, "You're too this.. and you're too that.."
No more curly hair, she just wore her hair straight
Her self esteem crushed, until she lost weight.
"This little piggy went to the market and this little piggy stayed home"
But when I came home one day, she was gone
As the sun came up and the streetlights flickered dim
It reminded me how long I had not seen her and how long it had been.
"Oh where oh where has my little girl gone, oh where oh where can she be?"
Sleeping in a bathroom, high as a kite, or somewhere walking on a street?
She used to be five foot three with pink and white painted toes
But she was found five foot six wearing a mini dress with black stilettos.
"Now I lay me down to sleep"
Hugged up with some &$*% creep!?
She displayed the shell of a woman but she was just a girl
No pigtails, hair straight, no braids, no curls.
Her mahogany eyes covered in dark paint, no emotion,.. not a stir
My eyes welled up, my heart sank hard, as I looked at her
Screaming for help but her lips didn't move
I thought this could never happen to us… I played the fool.
"Twinkle, twinkle little star", in such a dark world
She is my baby… she, still is my baby girl.
A Song in the Night  (By Shannon Morgenstern)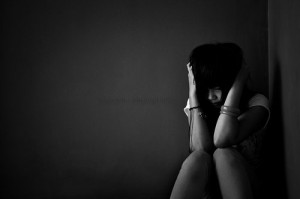 Mother's soft arms cradle her fearful child awakened in fright by dark shadows that lurk in dreams  She sings to her a melody sweet and clear That parts the shadows and welcomes back the light  One like her own waits in the night Lured by sweet promises and wishes left unfulfilled. Her bruises are marks of a nightmare Come true each night on hard concrete  Mother soothes child's worries And sings her back to sleepPulls soft sheets around her chinWhispering, the last notes fade into the night Where one like her own paces, Heels clacking on hard groundWhile fear of the night watchers, the men, her Daddy Swells her tiny heart The thump in her chest stokes a rhythm And from her mouth sweet notes pourInto the heavy night air It is the same song of Mother and child And she sings to herself a melody sweet and clear That parts the shadows and welcomes back the light, A song for all who are fearful in the night
Submit a Poem
Do you have a poem you would like to share?
If you would like to grant Starbright Foundation permission to share your poetry please submit your work to us at info@starbrightfoundation.org