Starbright Foundation is THANKFUL and recognize our SPONSORS and to those wish to remain anonymous receive our heartfelt thanks!      
Longust Distributing

Our sincere thanks to Lowe's employees and volunteers for
donating their time and material this summer in their
community outreach program to accomplish
several upgrades to the Starbright home.

Our continuing thanks for the JustServe.org volunteers
for their ongoing services of support for our charity and
outreaches at the home and at fundraising events.
Thank you Thomas for your crew and painting
the exterior of our home…looks great!


Lone Wolf Wildlife & Pest Specialist
Mesa A
(480) 452-7999
Kohls Cares
Community outreach participation
Academy Mortgage
5304 E. Southern Ave
Suite 101
Mesa, AZ 85206
Plaza Productions Dance Academy
Gilbert, AZ 85234
(480) 228-8888
Simply Sedonna
Sedonna, AZ
1-866-904-2094
Shepherd's Care Counseling Ministries
Community Crisis Counseling
Visit Sponsor
Teentrak
PO Box 31521
Phoenix, AZ 85046
(602) 486-3979
Store More! Self Storage
22025 S. Scotland Ct.
Queen Creek, AZ 85142
(480) 888-2900

Arizona Cardinals
Central Christian Church
Gilbert & Mesa Campuses
Bashas
Flowers Real Estate Team
Pioneer Title
Glass House International Real Estate
Driggs  Title
Mid West Food Bank
Sunshine Acres
Central Christian Church
Islands Women's Group
Vision Realty Pros
Sun Lakes
 Each Christmas we receive a variety of unexpected donations from local sponsors and community groups as the following pictures reveal:
Fry's Grocery Team Val Vista & Baseline Store
Annette DeMary with Intel Corp Employees Collection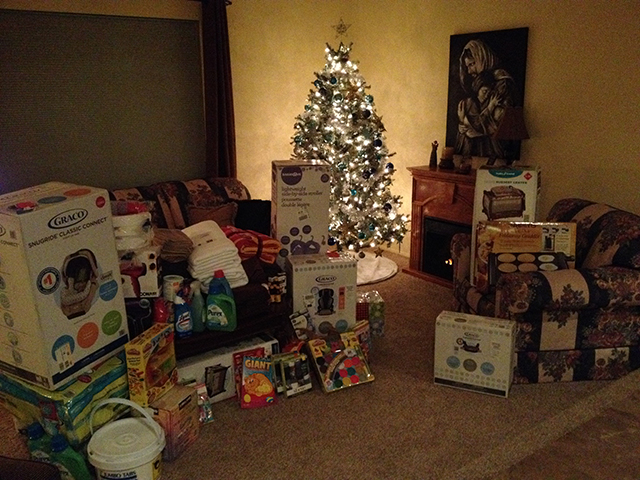 Christ's Greenfield Lutheran Church donated products and gifts for the kids
& Marta Ander's Girl Scout Troop donated the decorated tree.
Photography Studio; www.palmericreative.com Frank Palmeri is a professional
photographer specializing in Event & Portrait photography in the Phoenix area.
Thank you Frank Palmeri for always standing beside us in our efforts to help children and for your work at fundraisers www.palmericreative.zenfolio.com/starbright is the link to view all three events.
---
Go Daddy – For being the primary sponsor of our Celebrity Chef Cook-off Events in Scottsdale, AZ.
They have been a culinary & tasting success for all attendees hosted by Sub-Zero / Wolf of Scottsdale. Additional thanks to Fairytale Brownies;
Michael O'Dowd; Angie Sams; Don Newman; Chef Oscar Diaz; Del Fresco's Grille; Kara Larazza; Dirty Tequila; Chop and Wok; Phoenix Ale Brewery and Kimberly Wang. The event is sure to be repeated in 2017.
American Technologies, Inc; Phoenix, AZ for hosting their golf tournament on March 22, 2012 and raising almost $40,000 for our charity. The event was fabulous and great fun. They went out of their way to promote this event for the children's benefit. Pictures of the 2 Luxury Playhouses ATI built and auctioned off at this event can be seen on this link: . Again in July 2013 they named SFI their charity to benefit from their Golf Tournament raising close to $4000.00.
Sponsorship Saves Lives!
Sponsorship Opportunities
Starbright Foundation is looking for both individuals and corporations interested in being a sponsor of one of our upcoming events or making a donation to this extremely worthy cause.

Please contact our President, Michael Chalberg or V.P., Lori Regnierat 480-371-3381 or email us at

[email protected]

or

[email protected]

for more information on being a Starbright Sponsor!